NEBRASKA AGRI-BUSINESS EXPOSITION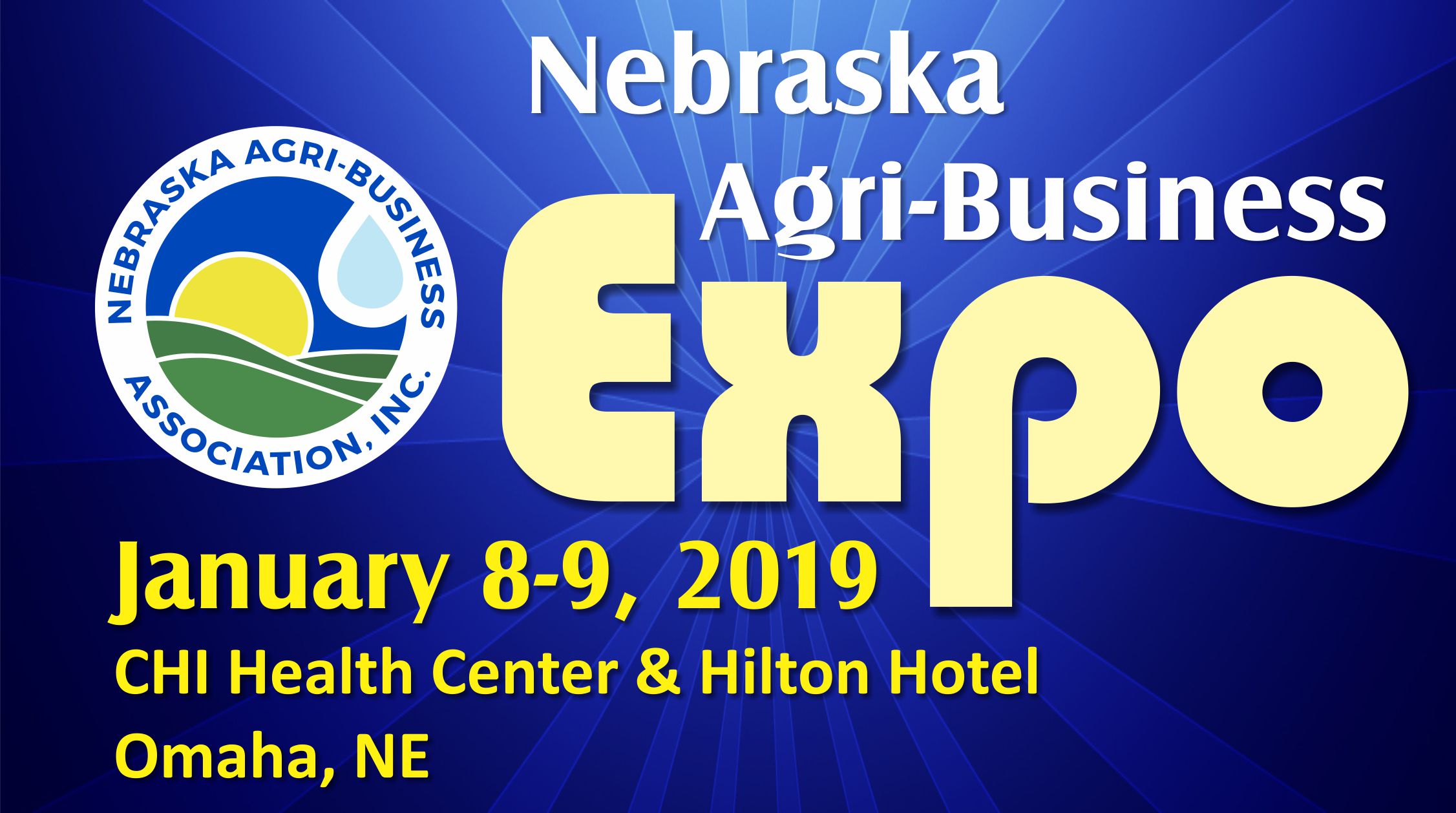 Next Show Dates:
January 8-9, 2019
CHI Health Center (formerly CenturyLink Center) and Hilton Hotel
Omaha, Nebraska
Exhibit Hours:
Tuesday, January 8, 2019 – 9:00 a.m. – 5:00 p.m.
Wednesday, January 9, 2019 – 9:00 a.m. – Noon
Exhibitor's Forms for the 2019 Exposition:
Contract Addendum (parking passes, drink tickets, etc.)
Decorator's Kit (download and fill in manually)
Online Orders for Booth Furnishings:
The Fern Company will send you an email with your own specified login and password information for additional security of your sensitive information
Download pdf packet for furnishings
Online Orders for Audio/Visuals, Internet and Electricity through CHI Health Center:
Hotel Reservations – Hilton Hotel – 1-800-HILTONS – Make reservations by December 7, 2018.
Use the Code NAB.
For any information regarding the Nebraska Agri-Business Exposition:
Rebecca Barker
Ph (402) 476-1528
info@na-ba.com