August 21-22, 2018
York Country Club and Hampton Inn & Suites, York, NE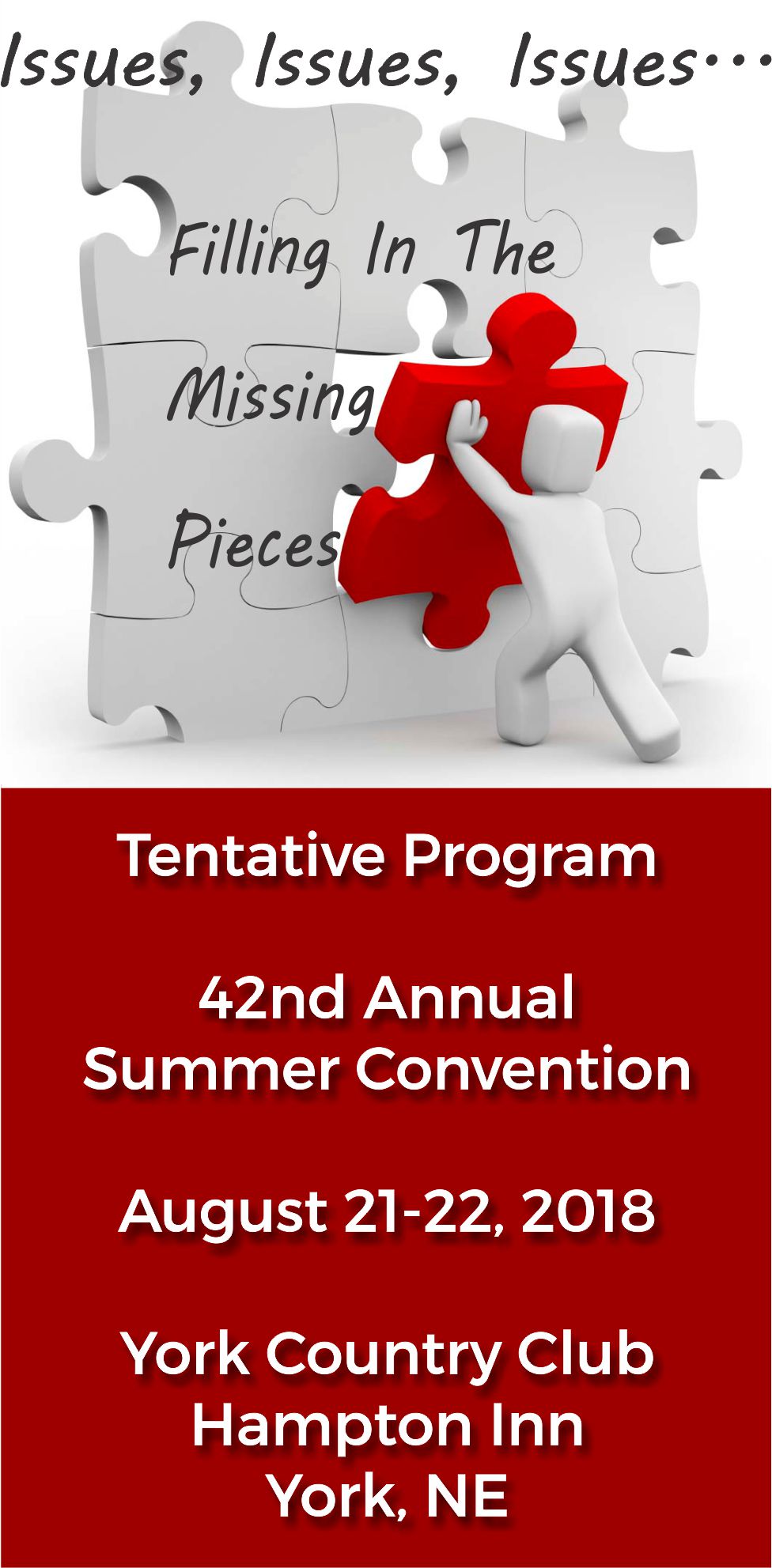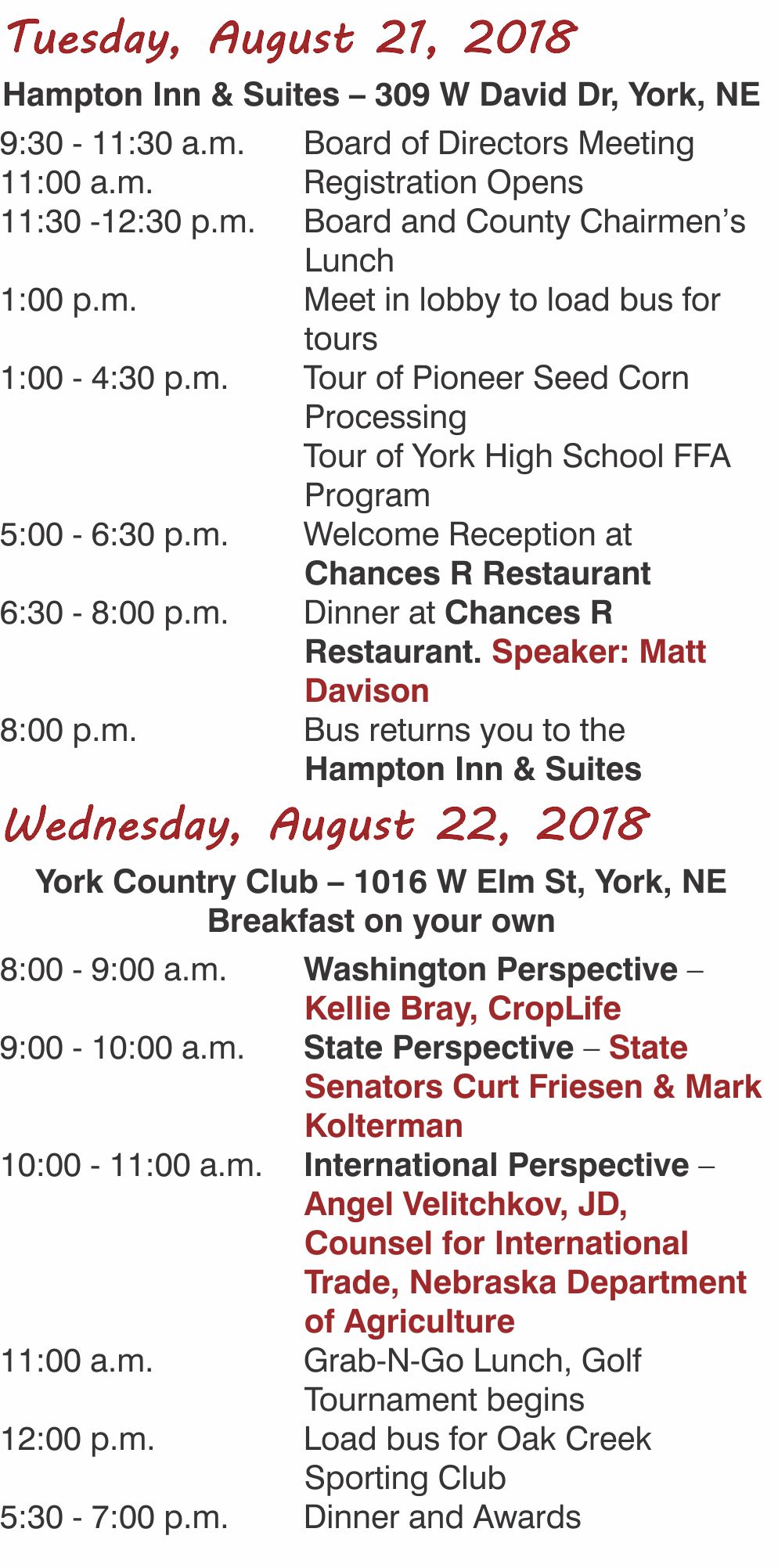 Thank you to these
Convention Sponsors!
Agricultural Services, Inc., Grand Island, NE
AgSource Laboratories, Lincoln, NE
Bowie Fertilizer, Miller, NE
Calcium Products, Ames, IA
Central Valley Ag Coop, York, NE
Corteva AgriScience, Indianapolis, IN
Dultmeier Sales, Omaha, NE
Fairbank Equipment, Wichita, KS
Farmers Coop Assn, Lindsay, NE
Frit Industries, Odessa, MO
Gavilon Fertilizer, LLC, Omaha, NE
Helena Agri-Enterprises, LLC, Axtell, NE
Helena Agri-Enterprises, LLC, Fremont, NE
Lellemand Plant Care, Wall, SD
Meridian Agriculture Dist., Kearney, NE
MicroSource, Elm Creek, NE
Midwest Farmers Coop, Eagle, NE
Monke Brothers Fertilizer, Waterloo, NE
Monsanto, St. Louis, MO
Mosaic Crop Nutrition, Hubbard, IA
Rusty's Fertilizer, Inc., Elm Creek, NE
Syngenta Crop Protection, York, NE
Syngenta Crop Protection, Louisville, KY
Valent USA Corp, Shakopee, MO
Verdesian Life Sciences, Ankeny, IA
Ward Laboratories, Kearney, NE
York County Development Corp., York, NE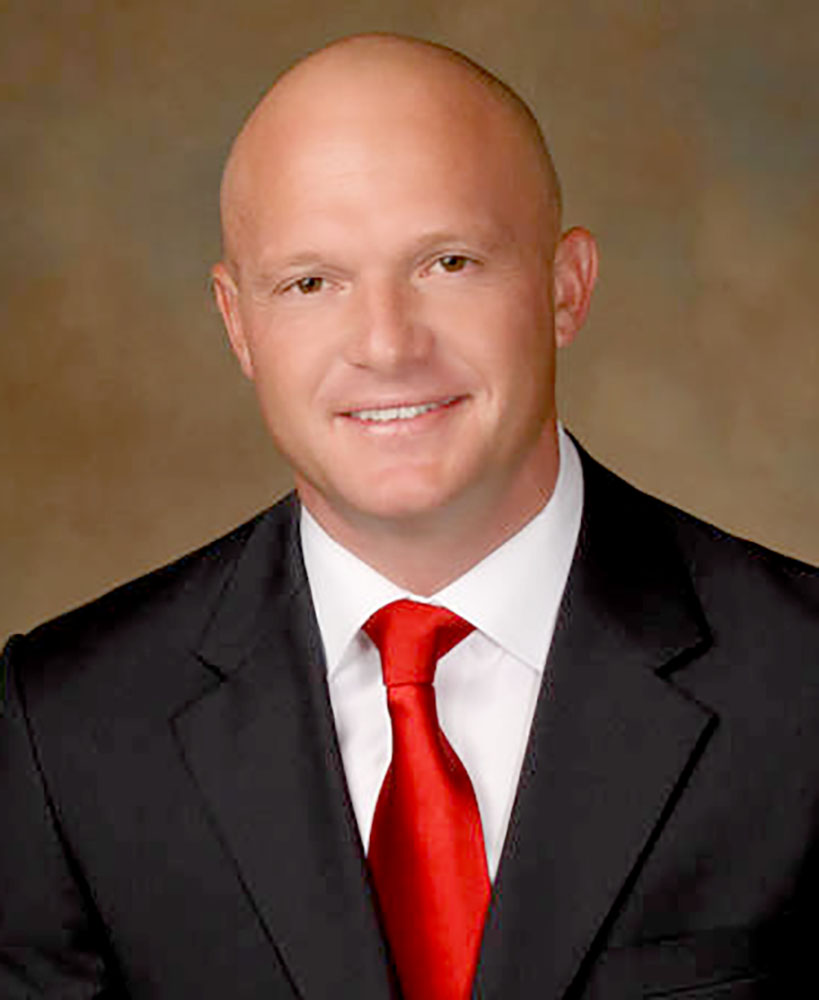 Matt Davison
Associate Athletic Director, University of Nebraska-Lincoln
Matt Davison was born on a farm near Tecumseh, Nebraska, a quiet town of 1,700. Taking an early shine to athletics, he excelled in high school at basketball and football, accepting a scholarship from then head coach, Tom Osborne, to play for the University of Nebraska at Lincoln. In 1997, he was named Nebraska's High School Athlete of the Year and was also honored with the state's Mr. Basketball title.
It didn't take Matt long to make a name for himself as a member of the Cornhuskers. On a fateful November night in Missouri, Davison dove to the ground, sliding his hands under the pigskin to record the most famous reception in Nebraska history. "The catch" helped the Huskers earn their third National Championship in four seasons, and launched him onto the national stage.
Today, he is a sports broadcaster and the Associate Athletic Director for Football at the University of Nebraska at Lincoln.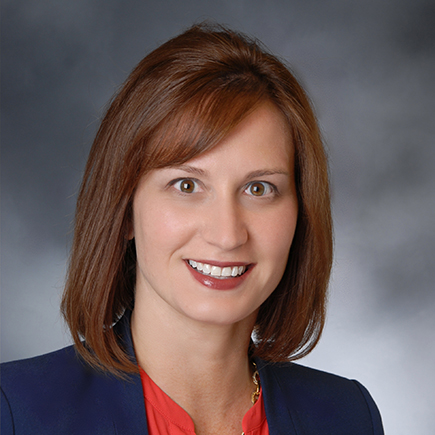 Kellie Bray
Senior Director, Government Affairs, CropLife
Kellie Bray is Senior Director of Government Affairs with CropLife America in Washington, D.C. In her role, Bray leads government relations outreach on federal issues concerning endangered species, stewardship and homeland security. She also works on state issues for CropLife in the Midwest region of the country.
Bray is a native of Cameron, Missouri and received a Bachelor's Degree in General Agriculture and Political Science from the University of Missouri. Bray is involved in the Agribusiness Club of Washington, D.C., D.C. Chapter of the FFA Alumni Association, the Mizzou Alumni Association, Griffiths' Leadership Society for Women and serves as the 2016-2018 National Vice President of Communication for Sigma Kappa Sorority.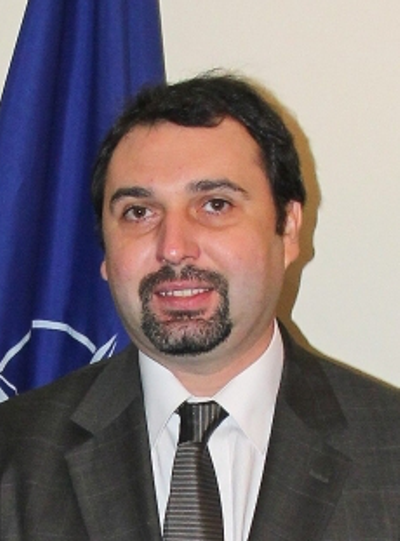 Angel Velitchkov, JD
Counsel for International Trade, Nebraska Department of Agriculture
Angel Velitchkov is Counsel for International Trade with the Nebraska Department of Agriculture. He focuses on Emerging Markets Programs and manages projects in Eastern Europe, Central Asia, Southeast Asia, and Africa.
Prior to that, Mr. Velitchkov served as Deputy Minister of Foreign Affairs for the Republic of Bulgaria and was responsible for bilateral relations with the Western Hemisphere, Asia, and Africa. From 2005 to 2012, Mr. Velitchkov was on the staff of U.S. Congressman Jeff Fortenberry of Nebraska both in the District Office in Lincoln and in Washington DC. He last served as the Congressman's Chief of Staff. He also worked in the United States Senate for US Senator and former US Secretary of Agriculture Mike Johanns of Nebraska.
Mr. Velitchkov holds a Juris Doctor degree from the University of Nebraska-Lincoln, and a Bachelor of Arts degree in International Studies and Political Science from Graceland University in Iowa.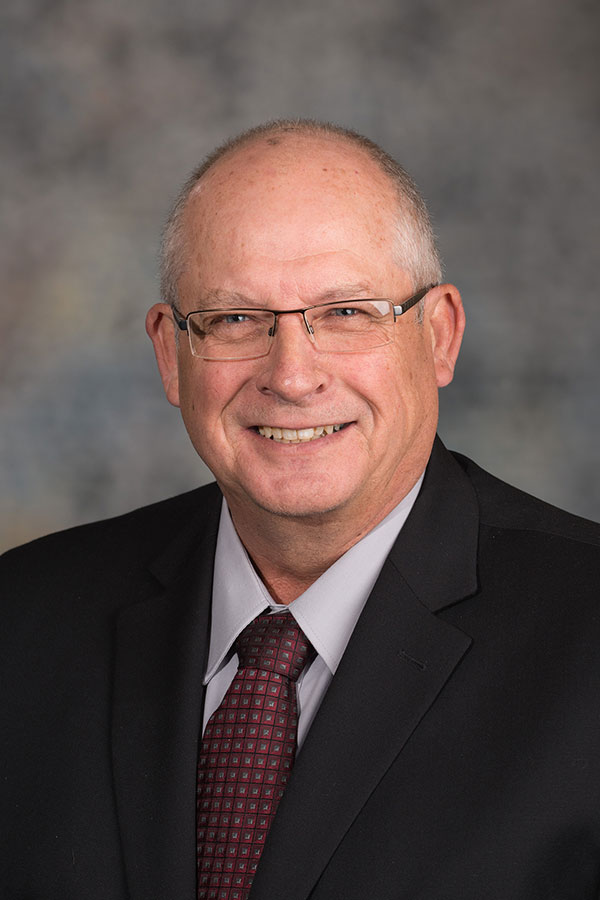 Senator Curt Friesen
Nebraska Legislature
Senator Curt Friesen was elected to Nebraska Legislature in the 34th District in 2014. Curt is a farmer and former Mayor of Henderson as well as a member of the Henderson Chamber of Commerce and Hamilton County Corn Growers.
He is a former member of the Upper Big Blue NRD (chair, 2007-08); League of Nebraska Municipalities; Nebraska Corn Board; Henderson Fire Department; Henderson City Council; and LEAD XXVII.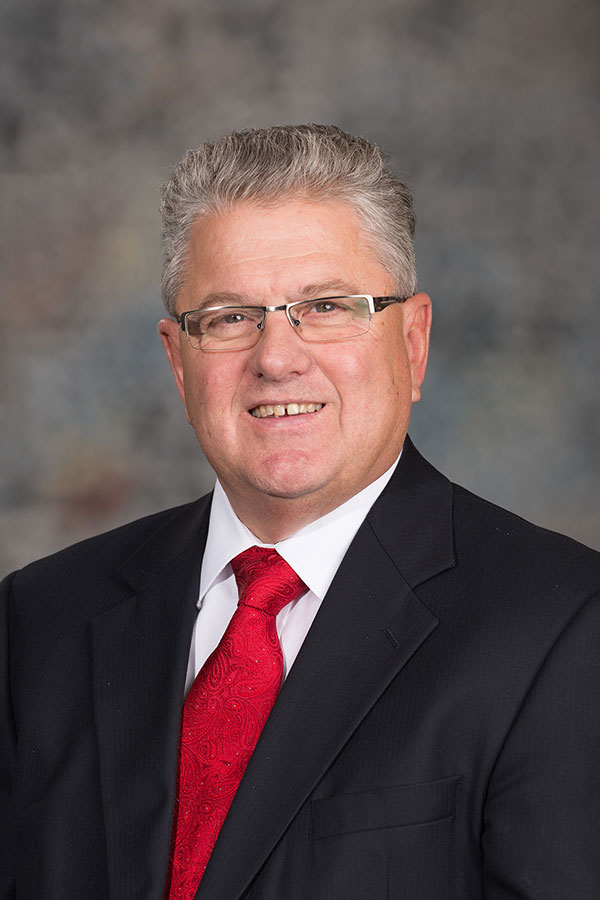 Senator Mark Kolterman
Nebraska Legislature
Senator Mark Kolterman was elected to Nebraska Legislature also in 2014 in the 24th District. Mark is an insurance professional and has also worked in real estate sales.
Mark is a member of the Seward County Chamber and Development Partnership; Nebraska Diplomats; and St. John Lutheran Church (chairman, elder).