August 20-21, 2019
Ramada Inn Midtown
2503 South Locust St, Grand Island, NE
Indianhead Golf Course
4100 W Husker Hwy, Grand Island, NE 68803
Schedule of Events
Tuesday, August 20th, 2019
10:00 Board Meeting
12:00 Board Lunch
12:30 Depart Hotel for tours of Case IH Factory and Hornady Manufacturing
12:45 Arrive at Case IH Factory
1:00 Case IH Factory Tour
Case IH in Grand Island, Nebraska is a global leader in agricultural equipment, committed to collaborating with its customers to develop the most powerful, productive, reliable equipment — designed to meet today's agricultural challenges. With headquarters in the United States, Case IH has a network of dealers and distributors that operates in over 160 countries.
3:00 Tour at Hornady Manufacturing (2 groups)
Hornady Manufacturing in Grand Island, Nebraska was started in 1949 by Joyce Hornady. Hornady Manufacturing has gone from a start-up in a small Grand Island former auto body shop to become the largest independently owned maker of bullets, ammunition, and tools in the world.
5:00 Bus Picks Up at Hotel
5:30 MPH Motorsport Park Hastings for tour/dinner
MPH Motorsport Park Hastings in Hastings, Nebraska is a 2.15 mile long, 40 foot wide road course on the Southeast corner of Hastings, Nebraska. What started out as a dream on a napkin in a local restaurant with a few friends, became a reality in 2006 when renowned track designer Alan Wilson designed this road course. While there we will be treated to rides on the track, tour of the garage and dinner in the clubhouse.
Wednesday, August 21st, 2019
7:30-8:30 Breakfast on your own
8:30-11:30 Education Meeting/Speakers:
Donnie Taylor, Agricultural Retailers Association, Washington, DC – Current outlook in Washington, DC. "View from the Beltway"
Ty Kreitman, Federal Reserve Bank of Kansas City, Omaha, NE – Nebraska Economic Outlook

Nebraska State Senators Curt Friesen and Tom Briese – Agriculture Issues and Property Taxes    
12:00 Golfers/Shooters depart for Indianhead Golf Course 
12:15 Heartland Shooters depart on bus for lunch at Kinkaiders Brewing Co., Golfers grab sack lunch at Indianhead
1:00 Tee Time at Indianhead Golf Course
This challenging Grand Island golf course underwent some renovations during 1997. The dogleg fairways are quite difficult on this course, but some are wide open. Our Grand Island golf course has some young trees lining its fairways. The average-sized greens feature some undulation.
2:00 Heartland Shooting Tourney Starts
Heartland Shooting Park in Grand Island fills 420 acres of land and is, regionally, one-of-a-kind. It included six lighted skeet shooting ranges, four lighted trap shooting ranges and a 10-station sporting clay range.
5:30 Appetizers followed by dinner at Indianhead Golf Course – Sporting Awards Presented
Thank you to these Convention Sponsors!
Ag Spray Equipment Inc, Columbus, NE
AGI Fertilizer Systems, Marshall, IL
Agricultural Services Inc, Grand Island, NE
AgSource Laboratories, Lincoln, NE
Bayer CropScience, Conroe, TX
Corteva AgriScience, Indianapolis, IN
Central Life Sciences, Greeley, CO
Dultmeier Sales, Omaha, NE
Fairbank Equipment, Wichita, KS
Farmers Coop Assn, Lindsay, NE
Frit Industries, Odessa, MO
Gavilon Fertilizer LLC, Omaha, NE
Helena Agri-Enterprises LLC, Axtell, NE
Helena Agri-Enterprises LLC, Fremont, NE
J R Simplot Co, Warsaw, MO
KRVN KTIC KNEB KTMX Rural Radio Network, West Point, NE
Lallemand Plant Care, Wall, SD
Landmark Implement, Holdrege, NE
Meridian Agriculture Distribution, Kearney, NE
MicroSource, Shakopee, MN
Midwest Farmers Cooperative, Palmyra, NE
Mosaic Crop Nutrition, Hubbard, IA
Rusty's Fertilizer Inc, Elm Creek, NE
Syngenta, York, NE
Valent USA, Lincoln, NE
Verdesian Life Sciences, Lincoln, NE
Ward Laboratories, Kearney, NE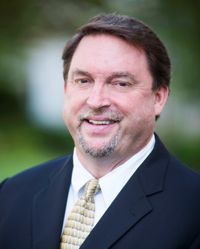 Donnie Taylor
Vice President of Membership & Corporate Relations for the Agricultural Retailers Association (ARA)
Donnie Taylor serves as Vice President of Membership & Corporate Relations for the Agricultural Retailers Association (ARA). In this role, he is responsible for membership development and recruitment and management of ARA's Membership Services Committee. Taylor joined the association with over 25 years of experience working in the agricultural industry.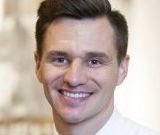 Ty Kreitman
Assistant Economist, Federal Reserve Bank of Kansas City
In His role at the Omaha branch, Ty Kreitman primarily supports the Federal Reserve Bank of Kansas City and the Federal Reserve System efforts surrounding agricultural economics research, analysis and outreach. His responsibilities include co-authoring the Tenth District Survey of Agricultural Credit Conditions and the Federal Reserve System's Agricultural Finance Databook.
Ty joined the Bank in 2015 as an assistant bank examiner in the Examinations & Inspections Department and transferred to his current position in 2018. He holds a B.A. degree in Economics and Finance from the University of Nebraska-Lincoln and a M.A. degree in Financial Economics from Youngstown State University.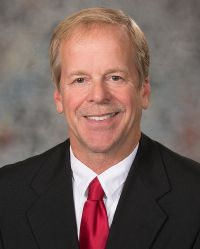 Senator Tom Briese
Nebraska Legislature
Senator Tom Briese was elected to Nebraska Legislature in 2016 in District 41. Born in Albion, Nebraska, Tom attended Albion High School followed by the University of Nebraska-Lincoln (B.S.) and the University of Nebraska College of Law (J.D.), 1985.
Senator Briese is a member of the Legislature's Revenue Committee, Urban Affairs Committee and General Affairs Committee. In addition, he is a member of the Nebraska Cattlemen; Nebraska Farm Bureau; Central Plains Corn Growers Association; Nebraska Soybean Association; Boone County Foundation Fund Committee; Boone County Philanthropy Council.
Senator Curt Friesen
Nebraska Legislature
Senator Curt Friesen was elected to Nebraska Legislature in the 34th District in 2014. Curt is a farmer and former Mayor of Henderson as well as a member of the Henderson Chamber of Commerce and Hamilton County Corn Growers.
He is a former member of the Upper Big Blue NRD (chair, 2007-08); League of Nebraska Municipalities; Nebraska Corn Board; Henderson Fire Department; Henderson City Council; and LEAD XXVII.