Disgraced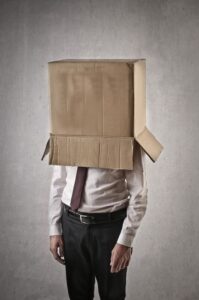 Eight days remain in this 107th Legislature. Tuesday through Friday this week, Monday through Wednesday next week, and Wednesday, April 20. The Speaker set that final day for potential gubernatorial veto overrides and the perfunctory sappy speeches by thirteen outgoing state senators.
Unfinished business on Tuesday includes LB 873 – more tax relief on corporate, individual, and Social Security income and property tax relief. Criminal justice reform will take one last swing at advancing, and the debate to replace all taxes with a consumption tax should consume a full eight hours.
North and South Omaha hit the jackpot in Nebraska's $1.04 billion American Recovery Plan Act Pik Six. Over two years, they will receive $310 million for affordable housing, infrastructure improvements, crime prevention, and miscellaneous efforts. Brilliantly done, Senators Wayne, McKinney, and Vargas.
Nebraska is short one congressman due to Jeff Fortenberry's inglorious resignation last week. The federal investigation, trial, and subsequent conviction for concealing illegal campaign contributions and lying to federal agents was high drama and difficult for Nebraskans to watch.
The State must now hold a Special Election to fill the vacant District 1 seat through 2022. Governor Ricketts selected Tuesday, June 28. Coincidentally, Fortenberry's sentencing in California that same day.
Republican Mike Flood and Democrat Patty Pansing-Brooks will face off three times for the District 1 Congressional seat. May 10 is Nebraska's Primary Election for all filed candidates. Weirdly, Fortenberry's name appears on this ballot because they were printed before his ouster. June 28 is the Special Election between Flood and Pansing-Brooks. Then, mercifully, the November 8 General Election will settle the matter. Both candidates are state senators and strong campaigners. This is historic. Expensive but historic!
__________________________________________________________________
Final Reading
LB805 (Hughes) (Agriculture Committee Priority) Changes provisions relating to the Noxious Weed Control Act and management of black-tailed prairie dogs.
LB925 (Gragert Priority) Resilient Soils and Water Quality Act to accelerate the use of best management practices for healthy soil. Appropriates $250,000 per year for five years.
Select File
 General File 
 Held In Committee 
________________________________________________________________
Links