Tension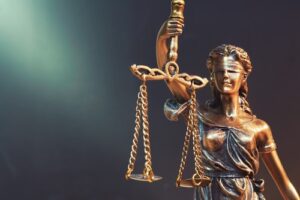 Senator Brewer's always contentious bill to eliminate the concealed carry handgun permit withstood an 8-hour filibuster before advancing to Select File. It wasn't pleasant for either side of the aisle, but for pure entertainment value – four stars!
STARWARS, Speaker Hilgers' $200 million, 3,600-acre sandpit in Sarpy County, significant amenities to Lake McConaughey, Lewis & Clark Lake, and Niobrara State Park is now on Select File.
"Try not. Do or do not. There is no try." – Yoda, Star Wars Episode V.
Think you've got a tough week? Beginning Wednesday, Nebraska's 1st District Congressman, Jeff Fortenberry, faces three federal charges in a Los Angeles federal courtroom. He stands accused of lying to FBI agents about receiving $30,000 in campaign contributions from foreign sources. BTW, both the receiving and the lying are illegal!
Sunday's edition of our much-maligned Omaha World-Herald contains an excellent article by reporter Todd Cooper. He names the players, places, and circumstances surrounding foreign campaign contributions and the conduits who distributed those contributions to the Congressman.
Enjoy YOUR week!
__________________________________________________________________
Final Reading
LB925 (Gragert Priority) Resilient Soils and Water Quality Act to accelerate the use of best management practices for healthy soil. Appropriates $250,000 per year for five years.
Select File
LB91 (Brandt) Monitor – Expands the date after germination or viability testing that native flower and grass seeds may continue to be sold or offered for sale without retesting and allowing seed viability testing instead of germination rate testing for certain seeds. Defines native and nonnative plant species, seed germination, storage, testing, viability, and sales.
LB805 (Hughes) (Agriculture Committee Priority) Changes provisions relating to the Noxious Weed Control Act and management of black-tailed prairie dogs.
LB939 (Linehan) (Revenue Committee Priority) – Income tax cuts:

Corporate income tax: 5.58% under $100,000. Above $100,000: 7.5% in 2022, 7.0% in 2023, 6.5% in 2024, 6.14% in 2025, 5.84% in 2026.
Personal income tax: Above the top rate of $58,000 (married filing jointly): 6.84% in 2022, 6.34 in 2023, 6.14 in 2024, and 5.84% in 2025..
 General File 
 Held In Committee 
________________________________________________________________
Links