A Spending Frenzy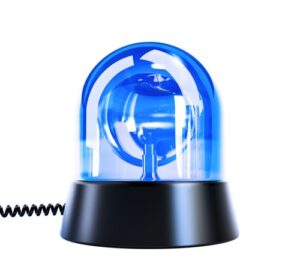 Sorry about the delay! Stupid human error.
Can you feel it? Do you sense the impending hurricane of somewhat fettered spending unlike this state has seen before? Ever! Do you have a sense that billions of dollars are about to be divvied up within state and local government jurisdictions?
As context, do you remember frenzy and elation when Kmart announced their in-store Blue Light Special? Analogous, now picture elected officials clamoring for a piece of the $2.3 billion federal ARPA funds, $1.08 billion federal CARES cash, and the excess in the state budget and cash reserve funds totaling almost $1.3 billion. Can you feel it now?
The governor's general budget recommendations total $847.5. However, the actual spending begins upon delivery of the budget to the floor of the Legislature, no later than Day 40. That's March 11 for our friends who have actual lives.
$75.3 million – Department of Health and Human Services
$5 million – Governor's Emergency Cash Fund
$40.7 million – Nebraska Capital Construction Fund
$150 million – Statewide Tourism And Recreational Water Access and Resource Sustainability (yes, the acronym is STARWARS!)
$1.5 million – Community College State Dependents Fund.
$400 million – Perkins County Canal Project Fund
$155 million – Replace Nebraska State Penitentiary
$20 million – Mental Health Beds in the Correction System
Coincidentally, this 60-day legislative session has forty days remaining.
__________________________________________________________________
Introduced Bills 
 General File 
 Held In Committee 
________________________________________________________________
Links