"Th-th-th-that's all folks!"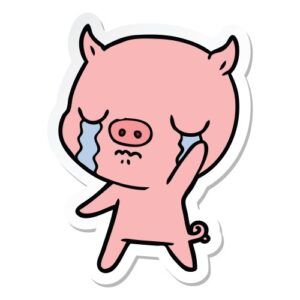 The 107th Legislature, First Session adjourned sine die. The Governor rightly labeled this session "historic" as tax cuts headline a long list of legislative accomplishments. Nebraskans wholeheartedly agree, notwithstanding that, legalizing "Cocktails to Go" may also have buoyed their enthusiasm. See the Governor's list.
We had a very successful legislative session. Following are bills signed into law by the Governor:
One More Thing
Governor Ricketts will call the kids back for a special session in mid-September to complete the decennial redistricting. At-risk are district boundaries for three seats in the U.S. House of Representatives (particularly Omaha's District 2), 49 State Senators (moving rural districts to Omaha and Lincoln), 7 Supreme Court Justices, 8 University of Nebraska Regents, 5 Nebraska Public Service Commissioners, and eight members of the State Board of Education.
Redistricting is high drama yet highly entertaining at the same time. Senators already approved the nine members of the Redistricting Committee and the rules for drawing district boundaries.
On paper, Republicans outnumber Democrats 33 – 16. Coincidentally, 33 votes are required to end a filibuster. Yes, the Legislature has RINOs and perhaps a couple of DINOs, but only fools cross their party line when it comes to redistricting
Approved by the Governor
 Adopted 
 General File 
 Held In Committee 
Failed to Advance 
 Indefinitely Postponed 
Links