Quite a Week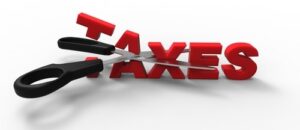 The Legislature is adjourned until Wednesday when they reconvene to address bills vetoed by the Governor (if there are any) and take a position on LR134, a resolution outlining the criteria to be used by the Legislature during the 2021 redistricting process. Thursday, the 107th Legislature, First Session will adjourn sine die.
With only four days last week to move legislation to the Governor's desk, bills were flying and dying like mallards fleeing Desoto National Wildlife Refuge.
Despite considerable whining, complaining, and filibustering, most bills of any significance advanced from Final Reading to Governor Ricketts' desk. Those remaining on Final Reading, Select File, General File, and held by a committee, carry over to 2022.
When politicians talk about tax relief as their top priority, most of us push the mute button. But not this year! Without a doubt, this Legislature delivered the most meaningful tax cuts that Nebraskans have seen in a very long time.
Property Tax Relief Fund – The fund increased by $574 million bring total property tax relief for the next biennium (7/1/21 to 6/30/23) to over $1.45 billion.
Nebraska Property Tax Incentive Act – Provides $626 million in the upcoming biennium for refundable income tax credits to individuals, corporations, fiduciaries, and financial institutions that pay property taxes to their school districts.
Sales Tax – LB26: Eliminates sales tax on residential water use in October 2022.
Social Security Benefits – LB64: Cuts state income tax on social security benefits by: 5% in 2021 / 20% in 2022 / 30% in 2023 / 40% in 2024 / 50% in 2025. The Legislature intends to cut an additional 10% each year until reaching zero tax on Social Security benefits in 2030.
Military Retirement Benefits – LB387: Eliminates income tax on military retirement benefits beginning January 1, 2022. Nebraska becomes the 32nd state not to tax these benefits.
Corporate Tax Rate – LB432:
2022 – Cut to 5.58% for the first $100K of taxable income. Above $100K remains 7.75%.
2023 – Remains 5.58% for the first $100K and 7.25% above $100K.
2024 – Intends to cut the taxable rate above $100K to 7%.
2025 – Intends to cut the taxable rate above $100K to 6.84%, matching Nebraska's highest tax rate for personal income
Approved by the Governor 
Adopted 
LR5 (Gragert) MONITOR – The Legislature acknowledges the report, findings, and recommendations that the Healthy Soils Task Force submitted to the Governor and the Agriculture Committee of the Legislature.
 Presented to the Governor 
 General File 
LB91 (Brandt) MONITOR – Expands the date after germination or viability testing that native flower and grass seeds may continue to be sold or offered for sale without retesting and allowing seed viability testing instead of germination rate testing for certain seeds.
AM96 Defines native and nonnative plant species, seed germination, storage, testing, viability, and sales.
LB290 (M. Cavanaugh) OPPOSE – Adopts the Paid Family & Medical Leave Insurance Act.
 Held In Committee
Failed to Advance
 LR11CA (Erdman Priority Resolution) MONITOR – Resolution for a constitutional amendment for a consumption tax. LR11CA changes the way taxes are collected and replaces the income tax, the sales tax, the property tax, and the inheritance tax with a consumption tax and directs the Legislature to enact a consumption tax.
 Indefinitely Postponed
 LB239 (Hilkemann) MONITOR – Restricts phone use to hands-free only while driving.
LB625 (Vargas) MONITOR – Imposes a surtax on certain taxable income and uses the tax proceeds for early childhood education.
Links