More Money, More Spending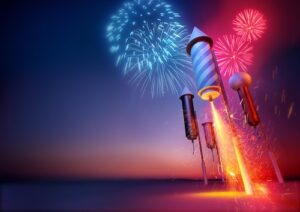 The Nebraska Economic Forecasting Board met again to adjust their revenue predictions for this fiscal year (ending June 30) and FY2021-22 and FY2022-23. Holy Hanna! They increased projected receipts for this fiscal year by another $90 million. Evidently, both corporate and individual income tax receipts are on a roll.
The Legislature is smack dab in the middle of resolving where to spend the previous $211 million surplus, so this announcement is felicitous (looked that one up in dictionary.com). Maybe a few million will find its way to the Legislature's Rainy Day Fund but look for most of the newfound money to be spent on programs that save something, someone, or hopefully provide more property tax relief.
The kids are back Tuesday for Day 71, and two spending bills for the next biennial budget are on the agenda. LB454 (Friesen) would cut $88 million in property taxes for K-12 education by shifting an equal amount of state sales and income tax revenue to the education coffers. LB566 (McDonnell) creates a $19 million construction fund for "arts, culture, or the humanities, including any organization formed to develop and promote the work of artists and the humanities in various visual and performing forms, such as film, sculpture, dance, painting, horticulture, multimedia, poetry, photography, performing arts, zoology, or botany. Tough call.
Toddlers have not been ignored in this session. LB152, introduced by Sen. Julie Slama of Peru, adopts the federal standard for consumer fireworks. Upon the Governor's signature, our fireworks stands can sell the same explosives we buy for our kids in Missouri and South Dakota. The July 4 holiday will be even more special!
Approved by the Governor 
LB177 (Lindstrom) SUPPORT – Increases the time for the perfection of Fertilizer and Agricultural Chemical Liens, and increases the time for the perfection of Seed Lien or Electrical Power/Energy Liens from the current sixty (60) days to one hundred twenty (120) days after the last delivery of goods or services covered by these respective liens.
 Presented to the Governor
Final Reading
 Select File
 General File
 Held In Committee
 Indefinitely Postponed
 LB239 (Hilkemann) MONITOR – Restricts phone use to hands-free only while driving.
LB625 (Vargas) MONITOR – Imposes a surtax on certain taxable income and uses the tax proceeds for early childhood education.
Links