The End is Near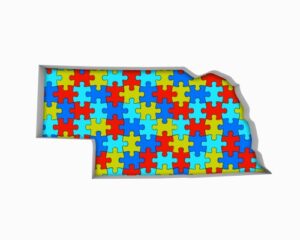 Speaker Hilgers announced that Thursday, May 27, the 107th Legislature, First Session, will adjourn sine die. Brings a tear to one's eye. It certainly does for those 49 COVID-aweary state senators.
Procedurally, all General File bills, or those dogs still in committee, stand no chance of becoming law this year. Instead, they carry over to the Second Session, which opens on January 5, 2022. Select File bills must move to Final Reading by the end of day Tuesday, or they too will hang around until next January.
Governor Ricketts plays a significant role as the Session comes to a close. When a bill advances from Final Reading to his desk, he has five days (excluding Sunday) to sign or veto. That means any legislation moved to the Governor after this Friday risks a pocket veto because the Legislature will adjourn before five days expire, with no opportunity to override a veto.
Senator Anna Wishart's medical cannabis legalization bill LB474 got smoked again. Look for it on the November 2022 statewide ballot.
Senator Lindstrom's LB64 would phase out state tax on Social Security benefits over ten years. The bill advanced to Final Reading. Upon full implementation in 2030, many current beneficiaries will be dead.
Senator Bostar's LB630 advanced to Final Reading. The bill creates a pilot program to study academic performance and behavior by adding commercial air filters to 300 school classrooms. Wouldn't removing face masks increase performance and behavior?
The Redistricting Committee is meeting in anticipation that Census Bureau information will be available in July. The Legislature's Executive Board appointed members to the committee that consists of five Republicans and four Democrats. Geographically, three members are from metro Omaha, three from Lincoln, and three from greater Nebraska.
Lou Ann Linehan – R – Elkhorn, Chairperson
Carol Blood – D – Bellevue
Tom Briese – R – Albion
Tom Brewer – R – Gordon
Suzanne Geist – R – Lincoln
Steve Lathrop – D – Millard
John Lowe – R – Kearney
Adam Morfeld – D, Lincoln
Justin Wayne – D – Lincoln
In September, the Legislature will come back for a Special Session, strictly limited to redistricting. Be prepared for high drama, discord, and pure partisan politics. For entertainment value alone, redistricting is Top 10 must-watch TV.
Approved by the Governor 
 Final Reading 
 Select File 
LB139 (Briese) (Slama Priority) MONITOR – Provides general safe harbor and premises liability protections on potential COVID-19 lawsuits.
 General File 
LB91 (Brandt) MONITOR – Expands the date after germination or viability testing that native flower and grass seeds may continue to be sold or offered for sale without retesting and allowing seed viability testing instead of germination rate testing for certain seeds.
AM96 Defines native and nonnative plant species, seed germination, storage, testing, viability, and sales.
LB290 (M. Cavanaugh) OPPOSE – Adopts the Paid Family & Medical Leave Insurance Act.
 Held In Committee 
 Failed to Advance 
LR11CA (Erdman Priority Resolution) MONITOR – Resolution for a constitutional amendment for a consumption tax. LR11CA changes the way taxes are collected and replaces the income tax, the sales tax, the property tax, and the inheritance tax with a consumption tax and directs the Legislature to enact a consumption tax.
 Indefinitely Postponed 
LB239 (Hilkemann) MONITOR – Restricts phone use to hands-free only while driving.
LB625 (Vargas) MONITOR – Imposes a surtax on certain taxable income and uses the tax proceeds for early childhood education.
Links