Bills, Bills, Bills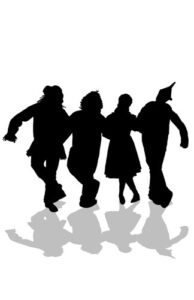 Wednesday will mark the 45th legislative day of this COVID molested 90-day session. Public hearings for new legislation concluded Friday, and all-day floor debate begins tomorrow. Senator Priority Bills (1 each) and Committee Priority Bills (2 each) are available here. The Speaker will post his 25 priority bills Thursday on the same link.
There's no shortage of work awaiting senators, as their bills are scattered throughout different stages of the process:
11 passed Final Reading and await the Gov's signature…or veto
1 is anxiously poised on Final Reading
10 somehow slipped from General File to Select File
151 escaped from committees and wobble precariously on General File
26 are between stages and under review by bill drafters – Enrollment & Review Engrossment
11 are Indefinitely Postponed – a personal favorite
489 remain in committees where most of them belong
Since Day 1, the storyline of this 107th Legislature, First Session, has been "Lions and Tigers and COVID, Oh My!" Speaker Hilgers has rightly arranged the schedule to dispatch with must-do processes, like public hearings, as soon as possible in the event of an outbreak. The budget is the only required duty of the Legislature, and we could see preliminary numbers yet this month. Have I mentioned that Nebraska is flush with cash?
Keeping retired military veterans in Nebraska has long been an economic goal. Last year, six states taxed ALL military retirement income. Yep, we were one of them until the Legislature cut that tax consequence by fifty percent. In this session, LB387 finishes the job and eliminates income taxes on all retiree military benefits. We will join 35 other states that value veterans and want to keep them as residents. The bill is on Select File.
Here's a related thought for all you old, or soon to be old, coots. Thirty-seven states and the District of Columbia do not tax Social Security benefits. Nebraska is not one of them. Hmmm!! .
Bill Tracker
Final Reading
LB177 (Lindstrom) SUPPORT – Increases the time for the perfection of Fertilizer and Agricultural Chemical Liens, and increases the time for the perfection of Seed Lien or Electrical Power/Energy Liens from the current sixty (60) days to one hundred twenty (120) days after the last delivery of goods or services covered by these respective liens.
Select File
General File
Held In Committee
Links