Consent Calendar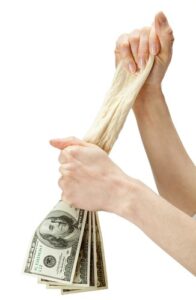 District 42 State Senator Mike Groene resigned last Monday. On Wednesday, Governor Ricketts appointed North Platte's Mike Jacobson to complete the remainder of Groene's, now his, term. Jacobson is a banker and filed for election to his new legislative seat immediately before taking office. He became the fourth candidate running for the District 42 seat. Jacobson is the only candidate pleased about his appointment.
Public hearings for bills introduced in this session will mercifully end on Thursday. Full-day floor debate begins Tuesday, March 8. That's Day 37 of the 60-day session.
Monday, the Nebraska Economic Forecasting Advisory Board meets to deliver their best guess about the future of the State's economy. Nebraska's government is absolutely rolling in dough right now. One hopes the board's prediction will be even doughier!
Priority bills will dominate the remainder of the session. Remember, senators each have one, committees get two, and the Speaker commands 25.
Tomorrow's agenda is Consent Calendar, Final Reading. It's the Lightning Round of passing legislation. Each bill had to advance from a committee with no dissenting votes. Senators already approved them on General File and again on Select File. Plus, if anyone chirps in to discuss their cause of the day, the clock stops at 15 minutes, and the vote is taken. Lovin that Consent Calendar.
__________________________________________________________________
Select File
LB925 (Gragert Priority) Resilient Soils and Water Quality Act to accelerate the use of best management practices for healthy soil. Appropriates $250,000 per year for five years.
LB939 (Linehan) (Revenue Committee Priority) – Income tax cuts:

Corporate income tax: 5.58% under $100,000. Above $100,000: 7.5% in 2022, 7.0% in 2023, 6.5% in 2024, 6.14% in 2025, 5.84% in 2026.
Personal income tax: Above the top rate of $58,000 (married filing jointly): 6.84% in 2022, 6.34 in 2023, 6.14 in 2024, and 5.84% in 2025.
General File 
 Held In Committee 
________________________________________________________________
Links