"Unicam, Unicam, don't tax me!"
"Tax that guy behind the tree!"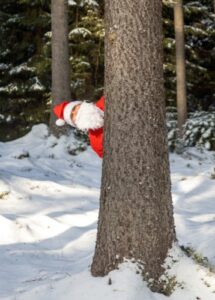 Last Tuesday, the Legislature approved ten bills on Final Reading. They comprise the State's $9.7 billion-ish biennial budget. With not so much as a "hurrah or harrumph," the bills were whisked to the Governor's desk.
We will know tomorrow which spending initiatives Gov. Ricketts rejects with a swipe of his pen. Thirty of forty-nine senators must cast aye votes to override each veto.
Spending bills will not stop with the final passage of the budget. A cool $200 million is set aside for new spending and/or tax cuts. The three significant bills below will receive great debate:
LB64 (Lindstrom) Phases out Social Security income tax by 20% per year over five years.
Thirty-seven states do not tax social security income.
Eleven states reduce Social Security taxes depending on age or income level.
Only Nebraska and Connecticut fully tax Social Security benefits.
Income tax revenue reduction FY21/22 – $39M. By FY26/27 – $139M.
LB26 (Wayne) Exempts residential water service from sales or use tax.
Sales tax revenue reduction this biennium – $13M.
The exemption also impacts municipalities and rural water districts.
LB432 (Revenue Committee) Contains parts or provisions of the following bills.
LB347 (Lindstrom) Clarifies Nebraska's foreign dividend income tax deduction.
LB564 (McDonnell) Adds apprenticeship programs to higher education expenses in the Nebraska educational savings plan trust (NEST).
LB680 (Linehan) Cuts the top corporate income tax rate from 7.81% to 6.84% to match the top individual income tax rate, creating parity among all legal form businesses.
LB597 (Albrecht) A $2,000 refundable tax credit for the parent of a stillborn child.
LB299 (McDonnell) Create the Firefighter Cancer Benefits Act.
Annual income tax revenue reduction upon full implementation – $187M.
Approved by the Governor 
LB177 (Lindstrom) SUPPORT – Increases the time for the perfection of Fertilizer and Agricultural Chemical Liens, and increases the time for the perfection of Seed Lien or Electrical Power/Energy Liens from the current sixty (60) days to one hundred twenty (120) days after the last delivery of goods or services covered by these respective liens.
 Final Reading 
Select File 
LB644 (B. Hansen Priority) MONITOR – Property Tax Request Act to increase transparency for impacted political subdivisions that raise their property tax levies.
AM755 (Halloran) Better defines political subdivision, public meeting criteria, property tax requests, and public notification. ADOPTED
AM854 (Halloran) When property tax valuation, as determined by a county assessor, is deemed excessive, the overpayment amount shall be returned to the taxpayer. The unpaid balance shall accrue nine percent interest. Political subdivisions can no longer claim hardship to delay repayment of funds. ADOPTED
Five dilatory amendments pending.
General File 
 Held In Committee 
Indefinitely Postponed 
LB239 (Hilkemann) MONITOR – Restricts phone use to hands-free only while driving.
LB625 (Vargas) MONITOR – Imposes a surtax on certain taxable income and uses the tax proceeds for early childhood education
Links