Consent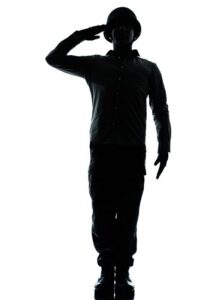 Tomorrow is Day 51 of this 90-day legislative session. It is also the first time this year we've seen Consent Calendar. The process is not unlike the Password Lightning Round. First, the Speaker identifies "non-controversial" bills that advanced to General File. To be safe, he picked seven front-line yawners for tomorrow's agenda.
Each bill introducer has 15 minutes to sell their colleagues on the legislation before the hook comes out to force a vote. It sounds simple until a bill is removed from the agenda by only three devious senators. Or a bill is amended in contrast to the introducers' wishes. Tears have been shed on Consent Calendar.
The kids are up to their ears in priority bills. Senator Linehan's Revenue Committee just released 21 more of the little darlings. LB432 is the vehicle for six income tax bills, while LB595 represents five sales tax initiatives. Lou Ann is at the top of her game. She's smart, she's savvy, and she has a great staff. Cross her at your peril.
The Appropriations Committee delayed releasing the budget. Look for the numbers to hit senators' hot, sweaty hands this week.
LB387 moved to Final Reading. It's Senator Brewer's bill (at the Governor's request) that will finally exempt military retirement pay from Nebraska income tax. The bill intends to attract retiring military veterans eligible for a military pension to settle in Nebraska after being discharged from the service.
Senator Mike Hilgers has effortlessly moved into the role of Speaker of the Legislature. He is open to ideas, predictable, and communicative with the body and the public. Great choice, senators.
Bill Tracker
Presented to the Governor
LB177 (Lindstrom) SUPPORT – Increases the time for the perfection of Fertilizer and Agricultural Chemical Liens, and increases the time for the perfection of Seed Lien or Electrical Power/Energy Liens from the current sixty (60) days to one hundred twenty (120) days after the last delivery of goods or services covered by these respective liens.
Final Reading
Select File
LB507 (Bostelman) (Natural Resources Priority) SUPPORT
AM567 The use of seed that is treated, as defined in section 81-2,147.01, in the production of agricultural ethyl alcohol shall be prohibited if such use results in the generation of a byproduct that is deemed unsafe for livestock consumption or land application.
General File
Held In Committee
Links