Betcha
T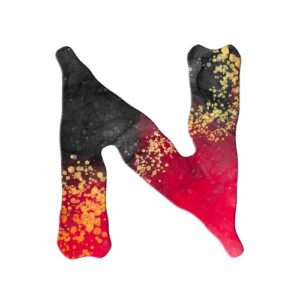 he Legislature reconvenes on Tuesday, Day 63 of this 90-day session. The $9.7 billion biennial budget is scheduled for Final Reading after advancing from Select File last Friday. And yes, the kids were active and noisy.
When the Appropriations Committee delivers their budget to the floor for General File debate, senators tinker with it both on General File and Select File. They are attempting to capture funding for their bills that the Committee shunned. It's expected. But Final Reading is different. After two rounds of debate, fools who attempt to increase or redirect budget funds on Final Reading land nose to nose with former Husker national champion linebacker and chair of the Appropriations Committee, Senator John Stinner. Any questions?
A senator threw a tantrum that slowed the process for several days last week. A cookie and a hug seemed to smooth things over.
Speaking of the Huskers, Tom Osborne lost a decades-long fight against the expansion of gambling. The enacting bill, LB561, is on Tuesday's Select File agenda. The bill creates a State Racing and Gaming Commission as approved by voters at the November 2020 electrocution. We are talking about sports betting, casino gambling, electronic keno, and wagering on horses, and lions, and tigers, and bears, oh my.
The Nebraska Economic Forecasting Advisory Board says state tax collections are killing it with higher than expected receipts from sales, use, individual, and corporate income taxes. Their forecast for March was $306 million, and net tax collections were $363 million. Tax collections so far in this fiscal year (which ends June 30) are $4.133 billion compared to the Board's prediction of $3.574 billion. And Washington is preparing to send us yet another stimulus check.
Approved by the Governor
 LB177 (Lindstrom) SUPPORT – Increases the time for the perfection of Fertilizer and Agricultural Chemical Liens, and increases the time for the perfection of Seed Lien or Electrical Power/Energy Liens from the current sixty (60) days to one hundred twenty (120) days after the last delivery of goods or services covered by these respective liens.
 Final Reading 
Select File
 LB644 (B. Hansen Priority) MONITOR – Property Tax Request Act to increase transparency for impacted political subdivisions that raise their property tax levies.
AM755 (Halloran) Better defines political subdivision, public meeting criteria, property tax requests, and public notification.
AM854 (Halloran) When property tax valuation, as determined by a county assessor, is deemed excessive, the overpayment amount shall be returned to the taxpayer. The unpaid balance shall accrue nine percent interest. Political subdivisions can no longer claim hardship to delay repayment of funds.
 General File
 Held In Committee
 Indefinitely Postponed
 LB239 (Hilkemann) MONITOR – Restricts phone use to hands-free only while driving.
Links