Budget Advances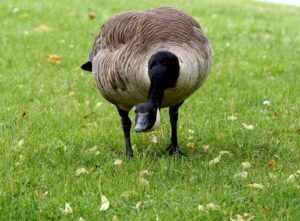 The Legislature's proposed 2-year $9.7 billion budget advanced to Select File last Friday. The Unicameral Update Page does an excellent job in summary.
General File Floor debate can be like watching a mother goose protect her goslings. Picture Appropriations Committee Chair John Stinner (Gering) fending off senators with his DAD VOICE before picking off vulnerable cash funds. No, the debate wasn't always collegial. Some folks raised their voices, and at times, emotions ran frighteningly high. All for naught.
The Committee budget remains whole. However, for actual entertainment value, you can't beat the symbolic removal of a rogue senator's knees in attempting to reappropriate millions of dollars. Not only because it's humiliating, but it's also in public…on television…on social media, and in front of Mom and Dad.
The Rainy Day Fund (cash reserve) increases to a very respectable $733 million. After all the cussing and discussing, $211 million remains up for grabs to fund marvelous new legislative initiatives.
Governor Ricketts' $230 million, five-year proposal dealing with overcrowding at the aging State Pen advanced to Select File. The plan begins with a $14.9 million design, study, and securing land options between Omaha and Lincoln. That would be where an available workforce lives!
A real highlight of the budget process is when senators approve their $12,000 a year salary. Two unoriginal thoughts:
1) You get what you pay for.
2) They know the pay before running for office.
In response: Number one is stupid. Number two, thank goodness most of them don't care.
Approved by the Governor
 LB177 (Lindstrom) SUPPORT – Increases the time for the perfection of Fertilizer and Agricultural Chemical Liens, and increases the time for the perfection of Seed Lien or Electrical Power/Energy Liens from the current sixty (60) days to one hundred twenty (120) days after the last delivery of goods or services covered by these respective liens.
 Final Reading
 Select File
 LB507 (Bostelman) (Natural Resources Priority) SUPPORT
AM256 (Hughes) (Adopted) Adds antelope and elk to depredation season. Also redefines elector for any irrigation district which borders another state, comprises less than 2,000 acres and one-half or more landowners, etc. are not Nebraska residents.
AM365 (Hughes) (Adopted) One-time fund transfer from the Water Sustainability Fund to the Department of Natural Resources.
AM567 (J. Cavanaugh) (Adopted) The use of seed that is treated, as defined in section 81-2,147.01, in the production of agricultural ethyl alcohol shall be prohibited if such use results in the generation of a byproduct that is deemed unsafe for livestock consumption or land application.
AM786 (Gragert) (Pending) Dilatory amendment would repeal the following:
Definition of terms in the Irrigation District Act
Water Sustainability Fund
Special deer depredation season
State Park Cash Revolving Fund
The Ethanol Development Act
State Parks Game Law
AM859 (Hughes) (Placeholder)
General File
Held In Committee
 Indefinitely Postponed
 LB239 (Hilkemann) MONITOR – Restricts phone use to hands-free only while driving.
Links