Beginning of the end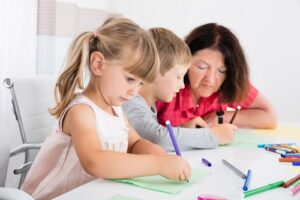 Tomorrow, senators return for the 44th day of this 60-day legislative session. While not cornteened, the 49 senators will be socially distanced and plexiglassed until the final gavel drop on August 13.
Coincidentally, tomorrow's agenda shows 44 Select File bills staged for action. Each bill has received a full public hearing, and the appropriate committees voted to send it to General File. Each bill then received full and fair floor debate before moving on to Select File. One would presume that by now, a thorough vetting had been accomplished, and lengthy discussion would be unnecessary. But nay nay, one would be wrong!
Let's face it; senators were muzzled for months, and they have pent up opinions to share and grievances to lay bare before moving on to the work of the people. Some will speak ad nauseam. Mostly about the cornteen, BLM, taxes, police reform, the children, the disadvantaged, the advantaged, the prisons, the governor, the president, and even the Lord. Oh my!
Last week, the Platte Institute hosted an interview with Senator John Stinner, Chairman of the Appropriations Committee. He said the first year of the biennial budget, which ended June 30, was balanced. The senator is cautiously optimistic about this second fiscal year noting Nebraska's low unemployment rate and that some CARES Act funds may be available for state budget requirements.
The senator discussed LB720, the $100 – $150 million business incentive package, and believes some form of the bill should pass. He also believes that passing even a minimal amount of property tax relief (LB1106) is a 50/50 proposition at best. Speaker Jim Scheer indicated that both LB720 and LB1106 would see floor debate on Wednesday.
My trigger was tripped today by the same one-sided newspaper article appearing in both the Omaha World-Herald and the Lincoln Journal Star. It promotes an "11th-hour push" by unnamed climate scientists, unnamed others, and children to pass LB283, a $250,000 climate change study. Failed iterations of this bill have been around for years.
Unnamed climate scientists and others? Seriously? Twenty minutes on an iPhone and I could identify every one of those mysterious folk. That's either sloppy reporting or intentional.
And what about the other side of the LB283 story that went unreported? Here's a lead for you, Scoop. Senators Hughes, Lowe, and Scheer did not vote to advance LB283. Bet you a byline that they would share their perspective with the public. BTW, it took me less than a minute to find their votes on the Legislature's website.
And then there are the children. Aren't you a little disgusted when adults use innocent children, especially grade-schoolers, to gin-up the media for their social cause de jour, e.g., climate change? Believe me, senators will not change their minds on climate change, or any other kind of change, because they receive a crayon plea on construction paper from a classroom of eight-year-olds. Stop it!
Select File
LB803 (Hughes) MONITOR – SPEAKER PRIORITY BILL 
Creates a new promotional checkoff program for pulse crops, including dry peas, lentils, chickpeas or garbanzo beans, faba beans, and lupine. The bill also expands a waiver of a distance limitation for overweight/oversize vehicles transporting crops to include pulse crops.
 General File
LB1084 (Kolterman / MONITOR)
The Nebraska Transformational Project Act would provide $300 million in state funding to the University of Nebraska Medical Center for their NExT Project. Before receiving $300 million, UNMC must show the economic impact to Nebraska is at least $2.7 billion during the planning and construction period and at least $4.9 billion over ten years.
NExT Project has two components: a state of the art academic medical center facility and a federal all-hazard disaster response military and civilian partnership.
LB1159 (Stinner) SUPPORT 
Extends the initial training period for a noncertified pesticide applicator from 60 to 120 days prior to obtaining an initial commercial or noncommercial applicator license. The bill also authorizes unlimited exam attempts for the noncertified applicator during that training period.
 Held In Committee
LB919 (Wayne / MONITOR) 
Hemp cultivator, processor-handler, and broker license and renewal applications shall only be denied if they are incomplete or deficient, including for nonpayment of the required application and registration fees, or if the applicant does not meet minimum qualifications.
LB946 (Briese / MONITOR)
The bill lowers the sales tax rate and eliminates exemptions on services. Service includes all activities that are engaged in for other persons for a consideration and that involve predominantly the performance of a service as distinguished from selling or leasing tangible personal property.
 Failed to Advance
LB974 (Linehan) MONITOR – REVENUE COMMITTEE PRIORITY BILL
A complex property tax reduction and school funding bill. As amended by AM2433, the bill would reduce property taxes as a significant source of funding for K-12 education. Unless expressly exempt:
Real property would be valued at 95% of actual value for the tax year 2020, 91% in the tax year 2021, and 86% in 2022 and after that.
Agricultural and horticultural land would be valued at 65% of actual value in the tax year 2020, for purposes of taxes levied by a school district and 75% of actual value for taxes levied by other political subdivisions.
Agricultural and horticultural land would be valued at 60% of actual value in the tax year 2021, for purposes of taxes levied by a school district and 75% of actual value for taxes levied by other political subdivisions.
Agricultural and horticultural land would be valued at 55% of actual value in the tax year 2022, and each tax year after that, for purposes of taxes levied by a school district and 75% of actual value for taxes levied by other
Links