Money and politics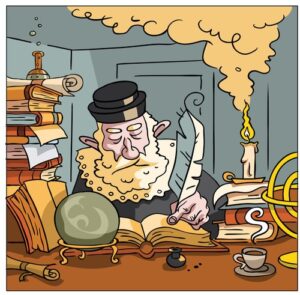 More rumors on the street. When will senators return for the remaining 16 days in this legislative session? Las week was June 4. This week – late June, early July. Others prefer Octoberish when the economy settles down. Who knows? Mr. Speaker!
The Nebraska Department of Revenue reported April Tax receipts were in the tank, primarily due to extending the April 15 income tax filing deadline to July 15. General Fund net receipts were $345 million, or 45.9% below the forecast of $637 million. Yikes!
On a positive note, Net General Fund receipts for this fiscal year (7/1/19 – 6/30/20) were $4.001 billion, slightly above the certified forecast of $3.997 billion.
Legislative Elections
While this writer is no Michel de Nostredame, I did nail 21 of the 25 legislative races. For those unfamiliar with our nonpartisan process in Nebraska, all candidates in a legislative district appear on the same ballot. Party affiliation is not recognized, and by popular vote, the top two vote-getters advance to the General Election.
Worst Call – District 29. Jennifer Carter finished third in a five-way race. #2 pick Jacob Campbell ($61K), and Eliot Bostar ($113K) move on.
Complete Miss – District 49. Senator Andrew La Grone (47%) got thumped by newcomer Jen Day (53%).
So Close – District 45. Rita Sanders (49%) lost to Susan Hester (51%). Both Parties want this seat.
Crowded Field – District 11. From a field of seven, #2 pick Fred Conley bested #1 pick Terrell McKinney.
For a complete rundown, by district, of the candidates who advance to the General Election, including vote counts and finances, click here.
Federal Elections
Senator Sasse (R) will face Chris Janicek (D). Sasse received 213,806 votes or 64,638 more than all seven Democratic candidates combined.
District 1 Congressman Fortenberry (R) faces State Senator Kate Bolz. Fortenberry received 88,366 votes in the Primary, and Bolz had 78% of the 55, 525 Democratic votes cast.
District 2 Congressman Bacon (R) will again have a challenging race with returning Kara Eastman (D). The total voter turnout for both parties was about the same.
District 3 Congressman Smith (R)  runs against Mark Elworth Jr. (D). Smith garnered 95,920 Primary votes, while unopposed Elworth Jr. came in with 26,695.
Creates a new promotional checkoff program for pulse crops, including dry peas, lentils, chickpeas or garbanzo beans, faba beans, and lupine. The bill also expands a waiver of a distance limitation for overweight/oversize vehicles transporting crops to include pulse crops.
The Nebraska Transformational Project Act would provide $300 million in state funding to the University of Nebraska Medical Center for their NExT Project. Before receiving $300 million, UNMC must show the economic impact to Nebraska is at least $2.7 billion during the planning and construction period and at least $4.9 billion over ten years.

NExT Project has two components: a state of the art academic medical center facility and a federal all-hazard disaster response military and civilian partnership.
Extends the initial training period for a noncertified pesticide applicator from 60 to 120 days prior to obtaining an initial commercial or noncommercial applicator license. The bill also authorizes unlimited exam attempts for the noncertified applicator during that training period.
Hemp cultivator, processor-handler, and broker license and renewal applications shall only be denied if they are incomplete or deficient, including for nonpayment of the required application and registration fees, or if the applicant does not meet minimum qualifications.
The bill lowers the sales tax rate and eliminates exemptions on services. Service includes all activities that are engaged in for other persons for a consideration and that involve predominantly the performance of a service as distinguished from selling or leasing tangible personal property.
A complex property tax reduction and school funding bill. As amended by AM2433, the bill would reduce property taxes as a significant source of funding for K-12 education. Unless expressly exempt:

Real property would be valued at 95% of actual value for the tax year 2020, 91% in the tax year 2021, and 86% in 2022 and after that.

Agricultural and horticultural land would be valued at 65% of actual value in the tax year 2020, for purposes of taxes levied by a school district and 75% of actual value for taxes levied by other political subdivisions. 

Agricultural and horticultural land would be valued at 60% of actual value in the tax year 2021, for purposes of taxes levied by a school district and 75% of actual value for taxes levied by other political subdivisions. 

Agricultural and horticultural land would be valued at 55% of actual value in the tax year 2022, and each tax year after that, for purposes of taxes levied by a school district and 75% of actual value for taxes levied by other
Links