Cover your mouth and VOTE!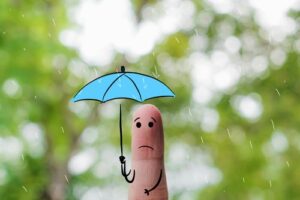 One month ago, we predicted the top two vote-getters in each of the 25 Primary Election races for the Nebraska Legislature. Today, we take a big swing and crown the candidates who just might actually win their respective Primaries on Tuesday.
Let the record reflect that winners are selected in the most scientific process at our disposal…..wet finger in the air. If, for some incomprehensible twist of fate, we pick the wrong winner, let the record also reflect that it's not our fault.
If When these predictions hold true, the makeup of the Legislature would only slightly change from 30 Republicans / 18 Democrats / 1 Independent today, to 30 Republicans / 19 Democrats.
District 1 Senator Julie Slama (R) wins a fistfight over Janet Palmtag (R)
District 3 Senator Carol Blood (D) holds off Rick Holdcroft (R)
District 5 Senator Mike McDonnell (D) demolishes Gilbert Ayala (R)
District 7 Senator Tony Vargas (D) annihilates Jorge Sotolongo (R)
District 9 John Cavanaugh (D) trashes Marque Snow (D)
District 11 Terrell McKinney (D) clobbers Fred Conley (D)
District 13 Senator Justin Wayne (D) is unopposed
District 15 Senator Lynn Walz (D) sails past David Rogers (R)
District 17 Senator Joni Albrecht (R) triumphs over Sheryl Lindau (D)
District 19 Former Senator Mike Flood (R) is unopposed
District 21 Senator Mike Hilgers (R) whips up on Brody Weber (D)
District 23 Senator Bruce Bostelman (R) bests Helen Raikes (I)
District 25 Senator Suzanne Geist (R) blows away Stephany Pleasant (D)
District 27 Senator Anna Wishart (D) obliterates Brenda Bickford (R)
District 29 Jennifer Carter (D) outworks Jacob Campbell (R)
District 31 Former Senator Rich Pahls (R) trims Tim Royers (D)
District 33 Senator Steve Halloran (R) is unopposed
District 35 Senator Dan Quick (D) outbattles former Senator Ray Aguilar (R)
District 37 Senator John Lowe (R) crushes Mercedes Damratowski (?)
District 39 Senator Lou Ann Linehan (R) tools Allison Heimes (D)
District 41 Senator Tom Briese (R) is unopposed
District 43 Senator Tom Brewer (R) outguns Tanya Storer (R)
District 45 Rita Sanders (R) drubs Susan Hester (D)
District 47 Senator Steve Erdman (R) is unopposed
District 49 Senator Andrew La Grone (R) plasters Jen Day (D)
Select File