Doo wah!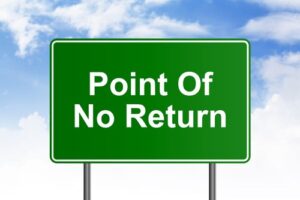 Senator Lou Ann Linehan chairs the Revenue Committee and her committee designated LB 974 as one of their two priority bills. LB 974 would provide significant property tax relief. On General File debate, the bill received three hours against a filibuster before a grappling hook scraped it off the agenda. Linehan must now show the Speaker a list of 33 senators who will override the filibuster before he will bring it back on the agenda for a final three hours. That's a heavy lift tax relief fans.
Opponents of LB 974 are the K-12 lobby. They have opposed shifting their 50%-60% share of your property taxes to sales and income taxes for the better part of a decade. With billions of dollars at stake, school districts, education associations, and their lobbyists are the most powerful and well-funded coalition in the Capitol.
Public school districts on the shortlist include Omaha, Lincoln, Bellevue, Bennington, Papillion LaVista, Ralston, Grand Island, etc. Associations include Omaha Area Learning Community, Nebraska State Education Association (teachers union) Nebraska Association of School Administrators, Nebraska Association of School Boards and Stand For Schools.
Tuesday will be Day 30 of this 60-day "short" legislative session. No going back now. Tuesday is also the day Speaker Scheer announces his twenty priority bills. Several may be his own. And the others? Whichever bills he durn well pleases. "It's good to be the Speaker!"
Last Friday was the final day for senators and committees to designate their priority bills. One per senator and two per committee. See the PRIORITY BILLS link below.
A priority designation does not guarantee a bill will be debated on the floor, much less pass. Priority bills merely move ahead of the steamy mass of other bills blocking the agenda. To paraphrase Duke Ellington's 1943 hit, It Don't Mean a Thing If The Bill Ain't Got That Swing – Doo wah, doo wah, doo wah, doo wah!
Thursday marks the final day of public hearings for every single solitary terrific bill introduced this year. Can I get a hallelujah brothers and sisters?
March and April will find the body in all-day floor debate.
General File
LB974 REVENUE COMMITTEE PRIORITY BILL (MONITOR) Reduces property taxes. 
LB803 (Hughes / MONITOR) Pulse Crop Resources Act creates a checkoff program for dry peas, lentils, chickpeas or garbanzo beans, faba beans, and lupine
In Committee
Links