We're #9!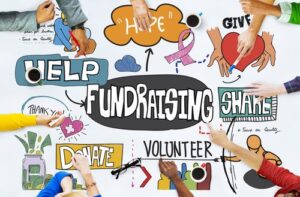 According to WalletHub (and why would you distrust WalletHub) Nebraskans are a pretty happy group. We rank as their 9th happiest state in the country. What state is the most blissful? Hawaii…duh.
Our public education is the sixth-best in the country. Don't even ask about Mississippi. We are also the 19th best state in which to live. While 7% of our roads are in poor condition, the national average is 23.5%. WalletHub has many more examples that confirm we Cornhuskers do just fine. Thank you very much.
So, how can it be that 49 dedicated and very well-intentioned senators can imagine 1,221 ways to make us happier? That's 1,221 bills introduced in this two-year (2019/20 2020/21) legislative session. An average of 25 per senator! They are from the government, and they are here to help.
There truly is an overachiever in every group, and ours is on steroids. This senator dropped 81 bills, four constitutional amendments, and nine legislative resolutions. He then helped a little old lady cross K Street. Fortunately, following the required public hearings, a majority of the bills will never again see the outside of a file cabinet.
Speaking of public hearings, Appropriations meets every day to determine how to spend our taxes. Rumor has it there is a surplus of $126+ million projected this fiscal year. Expectedly, a long line of government agencies has camped out in front of the Appropriations hearing room door.
Check out Business & Labor tomorrow. The hearing on LB962 will be about paying college athletes. It would be great to see Dr. Tom (Osborne) join the fun. Tomorrow is also Tobacco Day in General Affairs. Tuesday is Hemp Day in Agriculture.
Thursday is big for UNMC and their NExT: A Nebraska Transformational Project. The bill is LB1084, introduced by Senator Kolterman and cosigned by 27 other senators. UNMC wants the Revenue Committee to advance a bill that would annually direct 1% of state tax receipts to UNMC until they accumulate $300 million for their "once in a generation" opportunity. You can read all about it Tuesday in the Davenport World Herald or Davenport Journal Star.
Monday morning floor debate is full of carryover bills from 2019. Until committees start kicking out 2020 bills, the old dogs from last year will dominate floor debate. Friday, the kids have a recess day.
GO CHIEFS!
Tentative Tracking List
Proposed Constitutional Amendments
Links