Significant Lull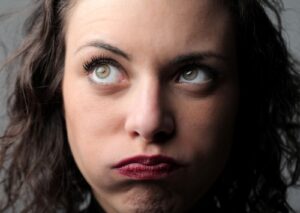 There is significant lull at the Capitol. One-third of this legislative session is complete, and the luster of a new session has waned. The energy of debating unique and compelling issues begins tomorrow, but not for long. Last week, morning floor debate mercilessly chewed through old bills from last year, and the entire building took a restroom break.
Priority bill designations eliminate significant lull, but only nine are named. Because each senator has only one priority bill, they wait for committees to advance bills to General File, knowing the bill will see floor debate. No deadbeat laws for these senators.
So far, only four of the 49 senators designated their priority bills, while just five of the 32 committee priority bills are named. Committee hearings end February 27.
Let's talk about elections! Twenty-five legislative seats are up this year. Six term-limited senators get the hook: Kate Bolz (Lincoln), Ernie Chambers (Omaha), Sue Crawford (Bellevue), Sara Howard (Omaha), Rick Kolowski (Omaha), Jim Scheer (Norfolk). Arrivederci!
The Primary Election filing deadline for incumbents is February 18. With nine days remaining, six incumbents have yet to file: Vargas, Wayne, Geist, Linehan, Briese, and La Grone. Perhaps it's political trickery. Or a slippery strategy, Or likely, they can't afford the filing fee on a senator's salary of $12,000.
First up tomorrow morning are two Priority Bills. LB242 would turn back up to 4% of the state sales taxes collected on sewer and potable water to political subdivisions and utilities to help rebuild their infrastructure. No lull on this bill.
LB1054 is next. It updates state-administered retirement statutes to comply with the SECURE Act. Required Minimum Distributions (RMDs), increases from age 70 1/2 to age 72 for people who reach 70 1/2 on or after January 1, 2020. The age 70 1/2 remains in place for distributions made after December 31, 2019, for those who reach 70 1/2 on or before December 31, 2019. And the lull is back.
On February 21, senators and committees must designate their priority bills, or lose them. The Speaker has until February 25 to file his 20 priorities. Yessir, that's correct…20 bigguns!
Tracking
Links