Fiscal notes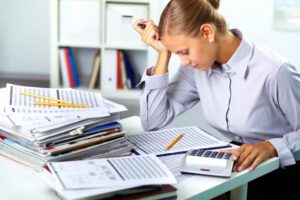 Senators had a long week.  Literally.  Five days. Most of the session the Legislature convenes four days a week. Senators, especially those living in Greater Nebraska, are able to return to their districts for long weekends and sing praises about the good work they do in Lincoln.
Committee hearings are in full bloom with 468 bills and 17 legislative resolutions introduced this session.  As usual, the Judiciary and Revenue Committees take the brunt of the hearings.
Have you heard?  The state budget is short of cash again!  Like maybe $200 million short. In the biz, we call this a revenue shortfall.  Why then, would senators introduce legislation to spend more and create an even bigger shortfall?  Never let it be said that some elected officials won't spend money they don't have.
Between the time a bill is introduced, and it has a committee hearing, a Fiscal Note is produced by the Legislature's Fiscal Office and/or the Department of Revenue and/or or some bean counter armed with a calculator, an imagination, and a #2 pencil.  In economic times like these, bills that require more spending are typically afforded a lovely public hearing with respectful questions and thanks all around.  Later, they are killed in committee.  It's called Death by Fiscal Note.
While well intentioned, the introducer of the following quartet of spending bills understands that the hearings will be pleasant.  Even cordial.  Enthusiastic supporters will testify in support to improve the lot of our children.  He also knows these bills are already in the clutches of the Grim Reaper of Fiscal Notes.
LR270CA – FREE education in public schools for 3- and 4-year-olds ($420M).
LB876 – Increase special education and support services funding from $224M to $374M.
LB877 – Increase state aid to schools by 66% per child for early childhood education.
LB1007 – School districts may levy a 3% property tax for facilities-related expenditures.
What's Up?
LB829 (Erdman) had its hearing in the Revenue Committee last week.  The bill would provide Nebraska property owners a credit or refund on their State income tax return equal to 50% of that portion of their property tax bill which goes to fund K-12 education.  The bill needs 5 of 8 members to vote the bill to General File, and that will be a heavy lift.
LB947 is the Governor's bill to cut property and income taxes.  It will have a hearing in the Revenue Committee on Wednesday.  None of the other bills on the Tracking Sheet have hearings scheduled this week.
Links